技術による革新を
Innovation with technologies
About SIPS
Social Impact Solutions (SIPS) is a corporate group focused on "Diversity x Expertise" that aims to resolve social issues facing the world by bringing impact to society through innovative solutions.
We pursue to create a better and more sustainable society by providing comprehensive one-stop solutions through organic linkage of functions centered on professional human resources.
Social Issues We Address
Responds to Japan's super-aging society and the aging of the world's population

By creating an environment in which the elderly can live healthy and peaceful lives in their communities by delivering home healthcare services.

Innovations and entrepreneurship

Build a startup ecosystem where startups are created and nurtured, through seed investment aimed at fostering and revitalizing businesses through improved management. We also engage in product development such as pharmaceuticals and storage battery application devices.

Respond to widening social disparities

Create employment in countries/regions where poverty prevails by fostering entrepreneurs through IT-based healthcare and agricultural projects. Give children and young people without access to education employment opportunities by providing education through e-learning systems, and suitable vocational training.
Strategies for Service Delivery
Healthcare services

Startup support platform
SIPS group has succeeded in building an unprecedented vertical platform consisting of home healthcare and startup acceleration. It combines human communication skills with a digital platform that can support a wide range of activities, from startup support to global expansion in the healthcare sector.
A team of like-minded professionals share ideas that can add value to communities to maximize the diversified values of the group.
Message from the CEO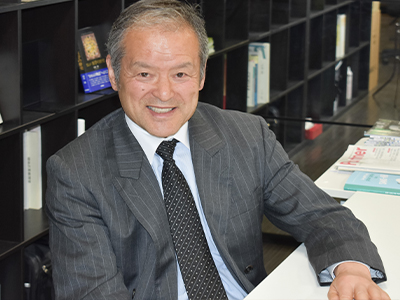 Our mission is to create a better society for the future by addressing social issues and bringing sustainable impacts on society through business.
The social impacts we aim to bring consists mainly of the following:
1. Respond to Japan's super-aging society and the aging of the world's population
2. Innovations and entrepreneurship
3. Addressing the wide gap of social disparities
The aging population in Japan has caused considerable social distortions in areas such as medical care, healthcare, and pensions. To leave a sustainable social system for future generations, it would be necessary to restructure the social system into a new form before it collapses. We recognize our mission as a private company to create a model for addressing such issues and spread it in an easy-to-understand manner.
Human Life Management Inc (HLM) which assumes the management of Yushoukai Medical Corporation, one of the largest home medical institutions in Japan with 4,500 patients in the Tokyo metropolitan area and 8,000 patients including those in affiliated clinics, provides HOMIS ® system to them and other external clinics. HOMIS ® is an EMR (Electronic Medical Record) system developed in-house that enables the sharing of patient information between doctors. By using HOMIS®, collaboration between clinics become possible, enabling doctors to provide sustainable medical care in the harsh environment of 24-hour medical care. It also provides tools to rationalize clinic management through index analysis.
By working with our partners, Tsukui Corporation and Gakken Group, we pursue to provide rational services using IT in the fields of home nursing and home caregiving, and to provide integrated medical care. Ultimately, we aim to create an environment where the elderly can live healthy and peaceful lives in their communities in the super-aging society.
We strive to create businesses that would enable the elderly to maintain health and participate in the society. If the elderly can play an active role in the society as long as possible and take on the role of supporting themselves rather than being supported, many of the problems related to aging will be alleviated. In addition, by sharing Japanese knowledge as a super-aging country with the rest of the world, we provide them with solutions to the social issues related to aging.
In the field of revitalizing society through innovations, our team has worked for about 20 years to commercialize the results of research conducted at universities and research institutes with a view to the future competitiveness of the Japanese industry. Some of these projects have grown to the point where they can raise hundreds of millions of yens from venture capitals.
In the area of innovation creation, our group companies will continue supporting and foster startups generating new businesses. To this end, Japan Strategic Capital Co., Ltd. (JSC) and Technology Seed Incubation Co., Ltd. (TSI) will continue with business development from research and seed investments, ION Technology Center further expands business as a model case for business revitalization, and Tsucrea effectively operates incubation facilities. In addition, Libra Medicina, an affiliated company develops pharmaceuticals focusing on cancer, while Axiohelix develops products such as IT systems and storage battery application devices.
In an effort to reduce social disparities, we will focus on Africa where there are still many low- income countries with a projection to account for half of the world population by 2050. Arenabio Co., Ltd. will develop IT-based projects in the healthcare and agricultural sectors with goals to foster entrepreneurs, create employment and raise the living standard and cultural level of the population in such countries.
We also engage in projects in the energy and education sectors. We will deliver renewable energy to unelectrified areas and e-learning systems using IT to children who do not have access to education. We will also provide the young generation with appropriate vocational training and employment opportunities. Most recently, we have started projects in Indonesia and Vietnam to train young people to work as visiting nurses in Japan. We will continue our efforts to move the world in a positive direction, step by step, and we look forward to working together with you in these endeavors.
Yoshiki SASAKI
Chief Executive Officer
Company Profile
Company Name
Social Impact Solutions Co., Ltd.
Offices
Shinbashi Square Bldg. 7F, 5-14-10 Shinbashi, Minato-ku, Tokyo 105-0004, Japan
Establishment
September 2, 2019
Board Members
| | |
| --- | --- |
| Yoshiki Sasaki | CEO |
| Masayuki Saito | Director |
| Shingo Tsuchida | Director |
| Hironori Namiki | Independent Director |
| Hitoshi Yasukawa | Auditor |
| Jun Sasaki | Chief Medical Advisor |
| Karl Van Horn | Senior Advisor |
| Robert Binyon | Senior Advisor |
| Raymond Rodrigues | Senior Advisor |
Registered Capital
100 million Japanese Yen
Business Description
Group strategy formulation and business management
Fiscal Year End
August 31
Directly owned subsidiaries
Indirect Subsidiaries
Okitell365 Inc.
Care 24 International